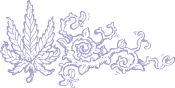 Not recommended for amateur growers.
Somaui is a sweet blend of Hawaiian Sativa X G-13 Haze not recommended for amateur growers. This strain takes 12-14 weeks to finish. Thick white hairs are seen while the plant is flowering which gently turning pink when finishing up. The high is very uplifting and good for socializing and the smell is like sweet flowers. The buds come out long and thick with a slight airy texture, hard for bud mold to form and easy to manicure.
Min yield: 40g. per plant
80% sativa / 20% indica
13 weeks flowering
We start processing your order as soon as we reveived your payment.  So the sooner we receive your money the sooner you will receive your order.
We are extremely concerned about the quality of the seeds that come to you. Therefore, we provide additional protection in the envelope and check the seeds before we send them to you.  We send our seeds within a week after we recieved your money!
The estimated time of delivery is:
Holland:  1 or 2 working days
Europe: 3 to 5 working days
We ship our seeds in plain packages. You won't see anything from our shop on the outside of the packaging.
Unfortunately we don't accept creditcard payments at the moment. We offer banktransfer, cash in enveloppe ( registered shipping) and crypto payments (possible to get cryptocurrency with creditcards).