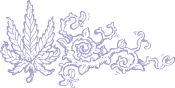 This product is not available online. If you are interested? We can sell it to your local growshop.
Please contact us here: support@somaseeds.eu
The complete mix to plug and plant right away.
Everything your beloved crop needs is in the soil, just add water and a bit of love. No more expensive NPK boosters or difficult feeding mixtures and schedules. Just simple growing the way nature has intended.
After harvest simply re-cycle this soil by using our DIY Soilles Mix to upgrade the used soil and get it ready to go for another round of growing healthy happy plants – Soma Style!
In this bag:
Worm castings, 3 different types of high grade rock dust, bloodmeal, bonemail, kelp meal, guano and lots of love.   
We recommend using at least a 30 liter pot to make sure yourplants have plenty of room to develop strong roots tob e able to recieve full benefit from the Complete Mix.
This soil is not recommended for seedlings and young clones. Too many nutrients will burn them, so make sure you pre-grow your plants in a light-mix before planting.
No need to flush the soil before harvest.
Check out our compost teas for Veg and Flower. These teas complement the soil mixes perfectly and will contribute to healthy soil and healthy happy plants.
We start processing your order as soon as we reveived your payment.  So the sooner we receive your money the sooner you will receive your order.
We are extremely concerned about the quality of the seeds that come to you. Therefore, we provide additional protection in the envelope and check the seeds before we send them to you.  We send our seeds within a week after we recieved your money!
The estimated time of delivery is:
Holland:  1 or 2 working days
Europe: 3 to 5 working days
We ship our seeds in plain packages. You won't see anything from our shop on the outside of the packaging.
Unfortunately we don't accept creditcard payments at the moment. We offer banktransfer, cash in enveloppe ( registered shipping) and crypto payments (possible to get cryptocurrency with creditcards).