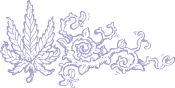 Compost tea for strong Vegetative Growth. Mix your own and use this tea every third watering and watch your plants flourish. You can make as much as you need and save the left over tea for later waterings.
Dry Mix Ingredients:
Peruvian Seabird Guano (PSG)
High N Bat Guano (Mexican)
Earth Worm Castings (EWC)
To mix the Tea:
Mix one cup of the dry mix with 5 gallons / 20 liters of water
To that 5 gallons of tea add:
– 5 tbs. Maxicrop or liquid seaweed
– 5 tsp. Black Strap molasses
How to Use:
Use Soma's Compost Tea every third watering for best results.
We start processing your order as soon as we reveived your payment.  So the sooner we receive your money the sooner you will receive your order.
We are extremely concerned about the quality of the seeds that come to you. Therefore, we provide additional protection in the envelope and check the seeds before we send them to you.  We send our seeds within a week after we recieved your money!
The estimated time of delivery is:
Holland:  1 or 2 working days
Europe: 3 to 5 working days
We ship our seeds in plain packages. You won't see anything from our shop on the outside of the packaging.
Unfortunately we don't accept creditcard payments at the moment. We offer banktransfer, cash in enveloppe ( registered shipping) and crypto payments (possible to get cryptocurrency with creditcards).